Images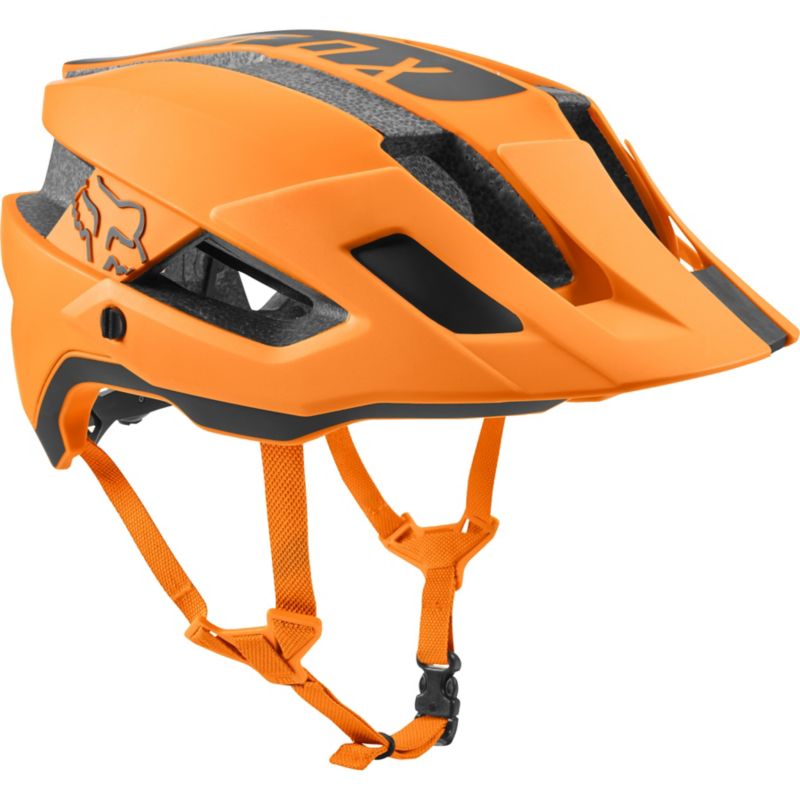 FOX PRESENTS | THE ALL NEW FLUX
SAME NAME, NEW GAME
The original Flux helmet was designed with aggressive trail riders in mind - becoming a best-seller in the mountain bike industry for over a decade. 12 years later, we bring you new levels of performance with the release of a completely redesigned 2018 Flux helmet.
TECHNOLOGY & FEATURES
Varizorb EPS
Dual-density EPS liner provides improved protection by spreading forces of impact across a wider area.
300° Retention System
The fully adjustable retention system wraps your head for an exceptionally comfortable fit.
Internal Cage
Structural internal cage provides additional strength.
Big Bore Airflow
14 big bore vents keep you cool and aid in moisture management.
Adjustable Visor
Adjustable full range multiple position, removable visor.
FOX UNIVERSITY | THE ALL NEW FLUX HELMET
Helmet Comparison
Varizorb EPS
Internal cage
300° retention system
Increased coverage
14 big bore vents
Adjustable visor
MIPS™ equipped
X-STATIC® liner
Fidlock® buckle
Il casco originale Flux è stato progettato pensando all'energia dei ciclisti di trail ed è ora diventato un best-seller da oltre un decennio. Dodici anni dopo, vi offriamo nuovi livelli di prestazione con il lancio di un casco 2018 Flux completamente riprogettato. Con materiali innovativi come il nostro collaudato EPS multi-densità Varizorb, il nuovo sistema di ritenzione a 300 gradi, la visiera completamente regolabile e l'opzione MIPS, il nuovissimo Flux ridefinisce i caschi MTB open face per i ciclisti di trail più energici di oggi.
CARATTERISTICHE
EPS multi-densità Varizorb per un migliore assorbimento degli urti
La struttura a gabbia interna fornisce una resistenza aggiuntiva
Il sistema di ritenzione a 300 gradi offre un avvolgimento completo per una vestibilità e un comfort di prima qualità
Ampia manopola per la regolazione del sistema di ritenzione in movimento con una sola mano, con o senza guanti
Il sistema di ancoraggio fisso a Y semplifica la regolazione e migliora la vestibilità
Fodera traspirante, antiumidità e antimicrobica
Maggiore copertura per pilotaggio all mountain/trail riding
14 prese d'aria Big Bore forniscono un flusso d'aria superiore
Visiera completamente regolabile