Tim Gajser
2019 MX GP World Champion
Tim Gajser is a Slovenian professional motocross racer. He competes in the MXGP Class in the FIM MXGP World Championships as a rider for Team Honda HRC. Tim was born on the September 8th in 1996 in Ptuj, Slovenia. His father Bogomir was also a motocross rider and introduced his son to the sport at a young age. He remains his coach to this day. Gajser has one older brother Nejc, and two younger sisters Alja and Neja. In 1995 his family went through a tragedy when his 3-year-old brother Žan was killed in a racing accident. During a race the young boy wandered on a track bellow one of the jumps and was hit by his father's motorcycle during landing. Tim Gajser rides with the number 243 in honor of his deceased brother, who was born on 24th of March. In 2015, Gajser won his first World Championship in the MX2 Class while riding for the Gariboldi Honda team. In 2016, Gajser graduated to the MXGP Class under the wing of Team Honda HRC. In a stunning rookie MXGP season, Gajser was crowned the 2016 MXGP World Champion.
Leggi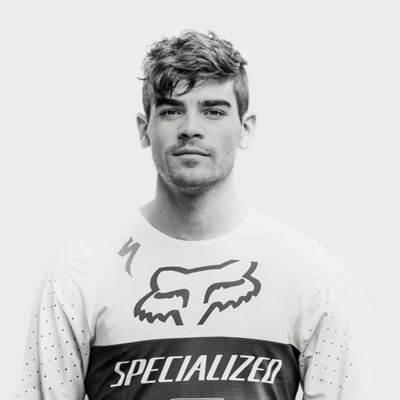 Loïc Bruni
WORLD CHAMPION
Loic was born in the south of France - French Riviera. Always happy, easy on the bike, Loic started to race in XC, DH and Trial. Training on famous home trails like Peille or Cap d'Ail, Loic signed his first contract for his first year as a Junior. He joined Sam Blenkinsop, his idol, and started to improve his speed and his race approach with him.

Better food, thinking about recovery, off time, and working with his best friend and Mechanic Jack Roure, Loic reached the Elite podium during his 2nd year as a Junior, in Windham USA. He became the World Champion in 2015, and after that he won his first World Cup stage in 2016, Cairns - Autralia.
Leggi
Notizie
HAMILTON SUPERCROSS FINALE
A Final Victory lap for Facciotti
The final round of the Rockstar Energy Supercross Tour was hosted in Hamilton, Ontario and marked the end of the 2019 Triple Crown Tour. As the curtain closed on the season, it was also the official retirement for the six-time Canadian National Champion, Colton Facciotti. After a dominant career, Facciotti was in attendance to do his final victory lap to say farewell to his fans. Although Colton will be done racing professionally, he will remain a full-time GDR Honda team member and help assist off the track with the team as they prepare their next generation of champions.
Coming into Round 3 of the SX Tour, Dylan Wright was in a seven-point deficit for the SX championship but had already clinched his 250cc Triple Crown title. Always in it to win it, Wright was the top qualifier in Hamilton and looked to be back on track after an uncharacteristically difficult weekend prior in Quebec City where he finished 9th.
Asserting himself with the Heat race win, Wright was riding comfortable and having fun on the tight technical Hamilton track. Getting a second place start in the Main Event, Wright patiently waited for his opportunity to execute the pass for the lead and then began to check out from the other riders and comfortably increased his lead each lap until the checkers dropped. This earned Wright his eighth Victory of this season.
The Honda Canada GDR Fox Racing team ended their outstanding season on the top step of the podium and have set the bar high for their upcoming 2020 season. Stay tuned for some exciting announcements regarding the upcoming season.
250cc Round 3 Results:
1st – Dylan Wright
2nd – Tyler Medaglia
3rd – Luke Renzland
4th – Logan Karnow
5th – Dakota Alix
250cc SX Tour Overall Points:
1st – Luke Renzland; 2-2-3 (79 pts)
2nd – Dylan Wright; 1-9-1 (77 pts)
3rd – Logan Karnow; 5-4-4 (67 pts)
4th – Mathias Jorgenson; 3-8-8 (61 pts)
5th – Tanner Ward; 7-5-6 (60 pts)
250cc Triple Crown Tour Points:
1st - Dylan Wright (603 pts)
2nd – Tyler Medaglia (490 pts)
3rd – Luke Renzland (466 pts)
4th – Tanner Ward (420 pts)
5th – Marco Cannella (414 pts)
Leggi
Super Bruni Champion in Mont Sainte-Anne! | 9/2/19
Loic Bruni summited the top of the downhill mountain biking world as he led from start to finish and took home yet another rainbow jersey. This amazing performance puts him in rarified air as only the second rider to have won four World Championships. On top of that, he is only the second rider to have ever won three Downhill World Championships in a row - the first to do it in nearly two decades! The action on the legendary track at Mont Sainte-Anne was intense; each of the last five riders set a new, fastest time of the day! Loic was last to go thanks to his position as the current World Champion, and he showed once again how he thrives under pressure by setting the fastest time on three of the four segments to win by just over a half-second. After celebrating his amazing performance, Loic will turn his attention to the final World Cup race of the season next week in Snowshoe, West Virginia. Loic currently holds first place for the overall title and can become one of only a handful of riders to win both titles in one season! Stay tuned for more info and congrats to Loic on his incredible performance!
For raceday UCI Downhill coverage, follow Fox Racing on Instagram @foxmtb
Leggi
FOX RACING® ITALIA - SITO UFFICIALE
Da più di 40 anni Fox Racing® è la marca leader in abbigliamento e protezioni da motocross e mountain bike. Oltre alle linee tecniche pensate per la pratica di motocross e MTB, FOX offre un'ampia collezione di abbigliamento casual da uomo, donna e bambino, ispirata al mondo off-road.Grazie al disegno innovativo dei suoi prodotti e alla continua ricerca dei migliori materiali, FOX è diventata la marca di riferimento per gli appassionati di motocross, enduro e MTB che vogliono equipaggiamenti sicuri e comodi senza rinunciare allo stile.